POSITION
TÉCNICO QA RENDIMIENTO MADRID/ SEVILLA/ ALICANTE
Description
Buscamos un Técnico QA especializado en pruebas de rendimiento con al menos 2 año de experiencia con herramientas como Jmeter y / o Loadrunner.
Las personas seleccionadas se integrarán en nuestro equipo de QA y las funciones principales a desempeñar serán:
Generación de scripts.
Ejecución de pruebas de Rendimiento.
El candidato tiene que aportar experiencia en:
Herramientas como Jmeter y / o Loadrunner
Se valorará:
Retribución:
Según valía.
Qualifications
Ciclo Formativo Grado Superior
Employment benefits
Plan de Retribución flexible:

Ticket guardería
Seguro Médico con la sociedad Adeslas
Tarjeta transporte
Tarjeta de comida

Plan de desarrollo profesional, evaluación y promociones anuales.
Plan de Formación interna, y gestión de Certificaciones oficiales como ISTQB, Scrum, DASA, etc.
Ayuda a la formación en idiomas.
Política de teletrabajo
Horario flexible para ayudar en la conciliación vida laboral/profesional
Subvención de parte de coste en gimnasios suscritos en la plataforma Andjoy
Descuentos en actividades culturales y de entretenimiento a través de Diverclick.
Fruta fresca y de temporada una vez al mes en todas nuestras oficinas.
Disponer de los días 24 y 31 de diciembre de vacaciones adicionales a los que marca el convenio.
Disponer de 2 horas libres el día del cumpleaños.
Reuniones de teambuilding, fiestas de verano, navidad…excelente clima laboral… 😊
MTP es una compañía líder en Servicios de Aseguramiento Digital y Empresa de Testing que cuenta con más de veinte años de experiencia y con capacidad para operar a nivel global.
¿Quieres conocernos? No te pierdas este vídeo.
JOB TYPE
QA AGILE QA TESTER

Publication date09-07-2021

Export as PDFPDF Export
APPLY FOR THE JOB OFFER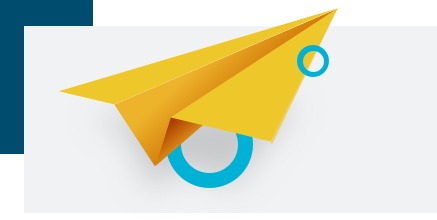 Can't find what you're looking for?
You can see all our offers published on the web. If you are not reflected in any of them but want to work with us, do not hesitate, leave us your CV, and we will consider you for the subsequent applications.
LEAVE US YOUR CURRICULUM
TÉCNICO QA RENDIMIENTO MADRID/ SEVILLA/ ALICANTE