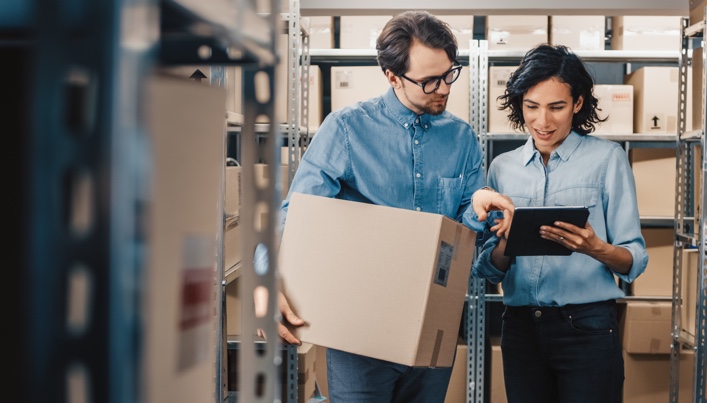 Industry and Retail
The industrial sector cannot remain oblivious to the digital environment. The new reality especially affects companies in this sector in aspects regarding process optimization and the adoption of tools facilitating the decision making in real-time.
On the other hand, improving communication with customers, suppliers, and employees through intranet and extranet solutions, or making access to corporate applications possible through mobile devices, are other serious challenges to face.
Retail companies, meanwhile, see how the online channel is gaining more and more weight in their business, forcing them to design new strategies and use new tools that allow them to compete in that field and deal with a well-informed and very demanding consumer. This situation means that distribution companies cannot afford errors in the management of their stock, in the operation of their logistics or the usability of their online store.
Both sectors have been forced to open up to a world full of opportunities, but also of dangers. Cyberattacks gain in frequency and sophistication. Organizations must prepare to avoid fraud and data theft in operations carried out through their platforms and also to find solutions to the potential vulnerabilities of their ICT infrastructure.
In the new digital environment, organizations in the Industry and Retail sectors need:

Greater efficiency and agility.

More security.

Informed decision making. Visibility in the operation.

Compliance with regulations and standards.

Alignment of processes with business objectives and strategy.

A fully satisfactory customer relationship.