Cybersecurity services for employees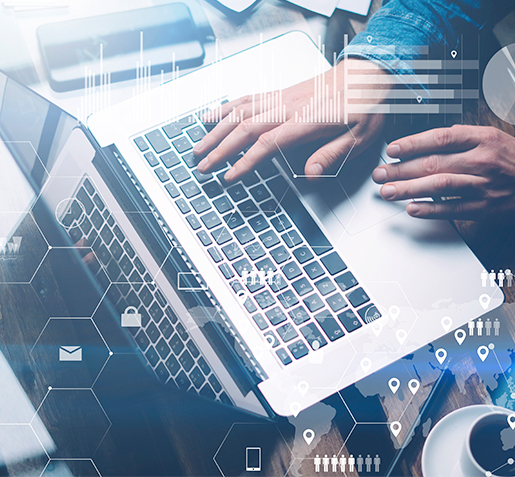 Cybersecurity services for employees
We assist companies in raising employee awareness of the importance of data protection and the use of best practices.
Employee awareness programmes
At MTP we offer courses and awareness programmes aimed at employees with the objective of raising awareness of the importance of following good practices in terms of cybersecurity and the protection of sensitive data.
These courses are essential when implementing equipment protection strategies showing, for example, the consequences of installing unauthorised applications or connecting to work applications via unsecured connections such as those on a public network.
MTP's Cybersecurity Awareness Service provides users with sufficient guidelines and information to enable them to adopt the necessary preventive measures in their day-to-day work while minimising risks.
Safety and security for your business
The increase in the number of companies opting for teleworking is another factor that has led to an increase in cybercrime in companies.
At MTP we study the different channels through which a computer hacker can access your network, thus shielding your data and that of your employees.
We create safe working environments
At MTP we help you optimise internal corporate security and manage risks and incidents. We carry out cybersecurity audits, forensic analysis and crisis management in the face of possible fraud and cyber attacks.
EMPLOYEE AWARENESS AND TRAINING
With MTP's Cybersecurity Awareness Service you can offer cybersecurity training to your employees to learn and proactively apply the best practices they should carry out in order to protect their equipment and communications.
With our cybersecurity awareness programmes you will have at your disposal a team of experts with extensive experience in cybersecurity and data protection regulations.
CYBERSECURITY FOR EXECUTIVES AND SENIOR MANAGERS
At MTP we help you in the assessment and implementation of customised IT security plans for executives, managers and senior managers. Thanks to MTP's specialised awareness services, these types of personnel with access to sensitive data know how to identify the risks to which they are subjected.
Our experts will help you implement security protocols and protect sensitive information from data leaks and cyber attacks. Contact us and find out about our cybersecurity services for employees and VIPs.
FAQs
A data breach is an unauthorised transmission of data from within a company or organisation to an external destination or recipient. Such a transmission usually involves the transmission of sensitive data and usually occurs via the network or email.
Such a data breach can often trigger major problems for the affected company such as reputational problems, sanctions for privacy breaches, so it is vitally important to have all employees aware that they are the first barrier against external attacks.
Compliance refers to the set of good practices carried out by a company in compliance with laws and regulations. This concept encompasses all the protocols, standards, audits and internal and external controls to which an organisation must submit.
Not complying with this type of regulations implies that a company is taking a high risk, both in terms of security and in terms of possible sanctions and penalties.
Having a cybersecurity company is vital to protect your business data. With companies like MTP you can count on the best professionals in data protection and the establishment of good practices.
Contact our sales department now and find out about the different cybersecurity services that MTP offers for companies, digital projects and public institutions.
Ethical hacking is a series of actions carried out by cybersecurity experts that simulate attacks carried out by cybercriminals in order to detect possible security breaches.
This type of action is a common practice when carrying out cybersecurity audits as it is very useful for finding vulnerabilities in networks and equipment, as well as in corporate security protocols.
The term Malware encompasses all those applications and developments that aim to carry out attacks against the computer security of corporate, institutional and personal computers.
Examples of the most well-known malware applications are viruses, Trojans or worms.
The evaluation of computer risks in a company must be a permanent activity in order to provide the best protection for the data, both of the business itself and of its employees, suppliers and customers.
MTP offers its cybersecurity services for companies with the aim of being able to detect security breaches and prevent possible cyber attacks.