Digital Transformation of the Administration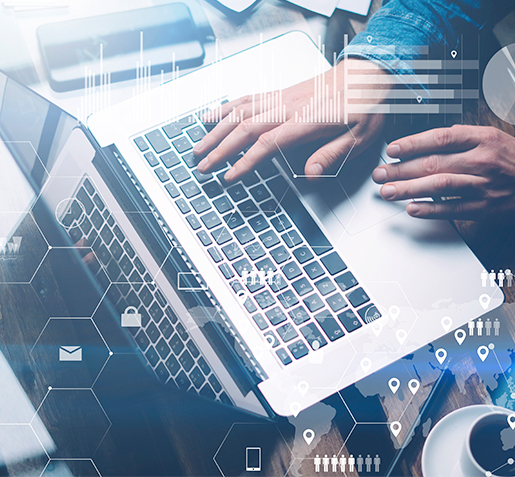 Digital Transformation of the Administration
At MTP we offer Innovation and Digital Transformation services for Public Administrations.
Solutions for the Digitization of the Public Sector
MTP, a company specialized in the integral assurance of digital products and services, offers public administrations an advisory service for their digital transformation and development of tools and applications.
We have software quality assurance, user experience, DevOps (development and operations) and cybersecurity services, with which to improve public digital services.
Technological innovation in the Administration
Technological innovation in the Administration is a challenge, demanded by an increasingly digitized society, to which the public sector must respond effectively.
MTP offers its complete vision of integral digital assurance, which guarantees the efficiency, accessibility, security, usability and quality of digital services.
Optimization of public sector digital services
MTP optimizes public sector digital services with tests and audits in order to ensure the robustness of the platforms, facilitate operations and protect the information of citizens accessing the services.
DEVELOPMENT OF DIGITAL CITIZEN SERVICES
We offer a comprehensive assurance in the development of digital services to the citizen, which begins in the definition of requirements and initial phase of creation and development, and continues with the testing phase, implementation and the complete life cycle of a tool or application.
GLOBAL BUSINESS ASSURANCE STRATEGY
MTP, as a Digital Business Assurance company, offers public administrations different services that allow establishing a global assurance strategy, which results in the final objective of improving the digital services that are made available to citizens to interact with the corresponding administration.
FAQs
The utility user is a captive customer. There are hardly any ways to directly influence the purchaser, and these are (again) diffuse, cumbersome, costly in time and effort, or very expensive in time and money.
In other words, the mechanisms for aligning interests between the user and the service provider are very weak.
Change involves the redesign of all service processes based on the needs and experiences of users in a state of constant adaptation.
The public sector is an important part of the economy. Therefore, any improvement in public sector performance would have an effect on economic growth and reduce pressure on fiscal policy. Change involves redesigning all service processes based on the needs and experiences of users in a state of constant adaptation.
A hacker is a person with advanced computer knowledge whose objective is to detect vulnerabilities in the computer systems of companies, institutions and personal computers in order to steal information, block systems or carry out actions against computers.
There are different types of hackers, on the one hand we find those called "crackers" or bad hackers, who focus on developing and executing illegal activities, and on the other hand we find the good hackers, who take advantage of their knowledge to detect failures in the systems and aim to improve them.
The term Malware encompasses all those applications and developments that aim to carry out attacks against the computer security of corporate, institutional and personal computers.
Some examples of the best known malware applications are viruses, Trojans or worms.
What are digital services? The provision and hosting of computer sites and web pages, as well as any other service consisting of offering or facilitating the presence of companies or individuals in an electronic network. It is a service that is provided online to the user and that the user can only use through a digital device.
When we talk about Public Innovation we refer to the following: Public services designed for citizens and with citizens. An open Administration: values of transparency, participation and citizen collaboration in public policies.